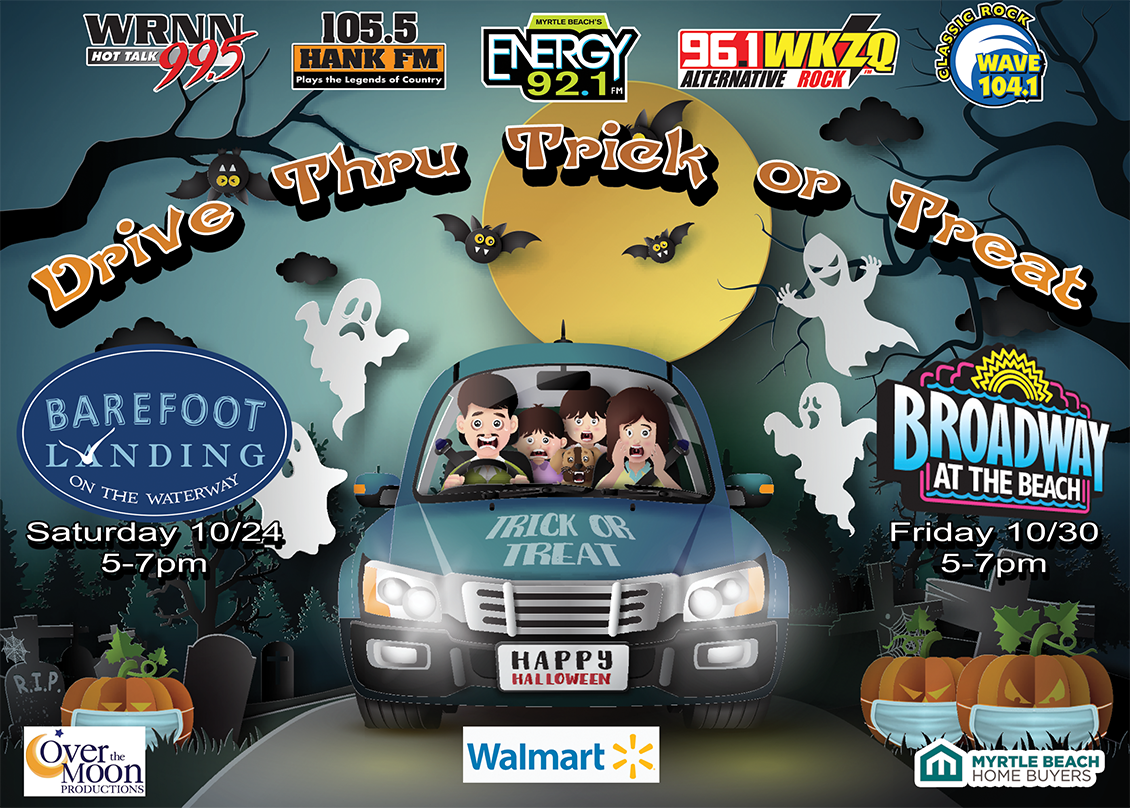 It's Trick or Treating in the year 2020. Just like the name implies it's literally Drive Thru Trick or Treating. Put the kids in their costumes and jump in the car for a socially distanced Halloween event, and you'll never have to get out of the car. Candy, Halloween decorations, and performers from Over the Moon Productions.
Join us at Barefoot Landing in the parking lot behind Wild Wing Cafe from 5-7 on Saturday, October 24th.
The night before Halloween, Friday, October 30th, join us from 5-7 at Broadway at the Beach in the lot close to Grissom PKWY and 21st Ave.
Thanks to our Sponsors Barefoot Landing and Broadway at the Beach and Walmart, as well as support from Myrtle Beach Home Buyers and Over The Moon Productions.